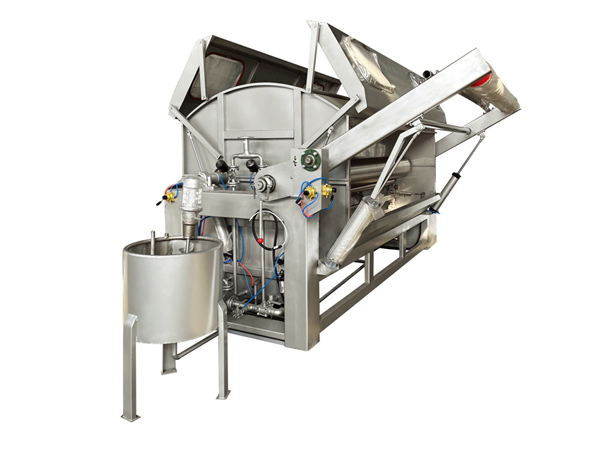 characteristic
1. It adopts imported Yaskawa frequency converter and customized PLC program controller, which can add all required functions according to user's setting.
2. The touch screen and button are used to control the acceleration, parking and automatic of the machine, which can be controlled freely at a glance.
3. The machine PLC accurately controls the pneumatic valve to ensure that the temperature accuracy is within 1 ¡æ.
4. The machine has the functions of automatic temperature control, automatic track counting, automatic turning, automatic parking and manipulation.
5. The machine adopts pneumatic control to open and close the door, and a sealing strip is installed beside the door.
6. The dyeing process can be set according to the user's requirements, and can be centrally controlled by multiple jigging machines at the same time to ensure the dyeing quality.
7. Users can add automatic feeding system, cloth discharging device, etc. according to requirements.
8. According to the user's requirements, we can build machines with all stainless steel housings such as frames to increase the service life of the machine
Main technical parameter£º
Max.diameter of cloth roll ¦Õ680-1600mm
Max. working fabric width 1600-3600mm
Diameter of main roller ¦Õ220-¦Õ400mm
Adjustable fabric rate 10-150m/min
Tension of fabrics 3-60kg
Installed capacity 3-18kw
Weight 2-5t